Our Board of Directors provide leadership and help drive overall trust performance, ensuring accountability to Governors and our members.
The Board is legally responsible for the strategic and day-to-day operational management of the Trust, our policies and our services. It maintains a scheme of delegation giving authority to Directors and others within certain limits to carry out actions required under financial procedures and the Mental Health Act.
Ingrid Barker
Chair
Ingrid Barker is Joint Chair of ²gether and Gloucestershire Care Services NHS Trust. She has been Chair of Gloucestershire Care Services NHS Trust since April 2011. She was previously a Non-Executive Director on the Board of NHS Gloucestershire for five years.
She is a Trustee and board member for NHS Providers, elected to represent the Community Trusts across the country. Ingrid has undertaken national policy and service development roles through the Centre for Mental Health Services Development.  She was Deputy Chief Executive of an NHS Trust in Surrey and led Croydon Mental Health Unit as Unit General Manager, transforming institutional services to community provision.
A qualified social worker, Ingrid established a service for young homeless people in Central London and was Regional Director of MIND.  She also led the creation of the first mental health Patients Councils and Advocacy projects in Britain.
Paul Roberts
Chief Executive
Paul was appointed as Joint Chief Executive in April 2018 for Gloucestershire Care Services NHS Trust and ²gether NHS Foundation Trust.
Paul has been a Chief Executive for over twenty years and spent more than five years in Wales leading a large health board responsible for community, mental health and learning disability services as well as four acute hospitals. He spent fourteen years in Plymouth as Chief Executive of community and mental health services and then the acute teaching hospital NHS Trust.
An Oxford University graduate, Paul has also held a variety of national roles across the NHS, including being a trustee of the NHS Confederation, vice-chair of the Association of UK University Hospitals and a member of the Independent Reconfiguration Panel.
Colin Merker
Deputy Chief Executive
Colin has 39 years' NHS experience. He is a professionally qualified Chartered Engineer. For the last 22 years he has held board level posts in a number of NHS organisations. Colin has experience of commissioning services at a PCT and regional level as well as operationally directing services at a provider level.
Colin has experience of establishing and running a successful NHS shared service. He was Director of Mental Health Services in Coventry from 2002 and Chief Operating Officer of the Coventry & Warwickshire NHS Trust from 2006 until joining ²gether in 2009.
John Campbell
Director of Service Delivery
John has over 20 years senior management experience in both the NHS and the third sector, spanning mental health, learning disabilities, acute and community services. Prior to joining ²gether in February 2018, John held a national role as managing director for mental health for Turning Point, one of the largest social enterprises in the country. He oversaw the attainment of 'outstanding' rating from the Care Quality Commission (CQC) for two independent hospitals, the first services in Turning Point to achieve this rating, and developed innovative models of care combining digital and therapeutic intervention for Improved Access to Psychological Therapy (IAPT) services.
John's last NHS posts before joining ²gether were as Chief Operating Officer and then Deputy Chief Executive for Black Country Partnership NHS Foundation Trust.  During his eight years with the Trust, he led the programme to attain foundation trust status, oversaw a range of large scale service developments and improvements and managed integration and transformation of services as a result of acquisitions.
John has an MSc in Healthcare Policy and Management from the University of Birmingham and holds qualifications in marketing (Chartered Institute of Marketing), coaching and project and programme management (APM).
He is passionate about leadership development and co-production of service solutions, working alongside people that use services, carers and wider stakeholders. He is particularly keen to promote the employment of 'Experts by Experience' in the delivery of services.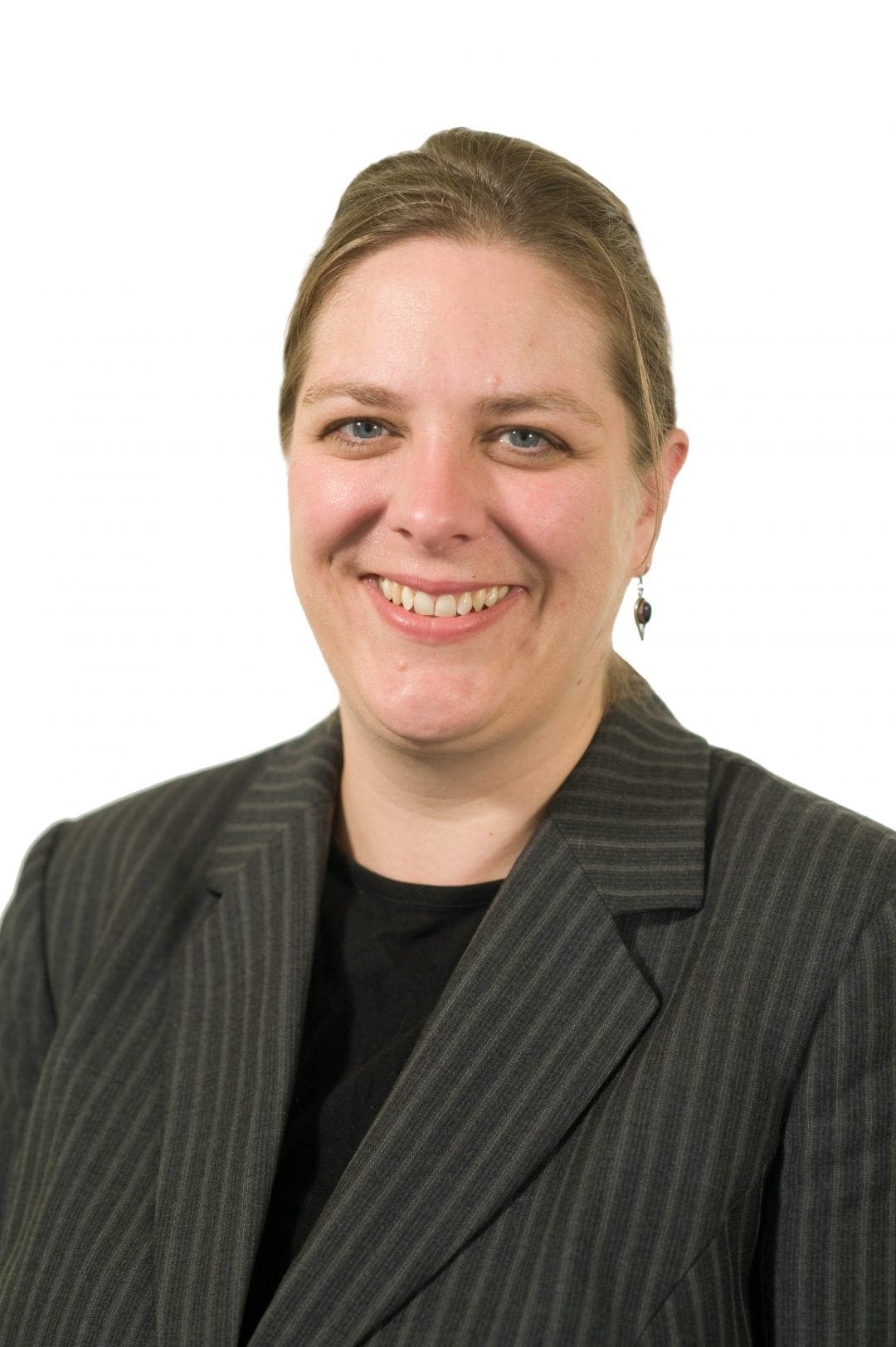 Sandra Betney
Director of Finance (joint)
Sandra became joint Director of Finance for 2gether and Gloucestershire Care Services in June 2019, having previously been Director of Finance for Gloucestershire Care Services. Her responsibilities include strategy and business development, planning, financial management and contract management as well as leadership of the finance services, procurement, performance and IT functions.
Sandra was previously Executive Director of Resources at Birmingham and Solihull Mental Health NHS Foundation Trust, where she led on a wide portfolio of corporate services including finance, estates, ICT and business development.
A qualified accountant, Sandra began her accountancy career with the Bradford and Northern Housing Association. She joined the NHS in 1993 and has held high profile roles in finance and procurement within health authorities, mental health trusts, and the NHS Information Authority.
Professor Jane Melton
Director of Engagement and Integration
Jane is a registered Allied Health Professional (Occupational Therapist) and has worked with people who have learning disabilities and people experiencing mental illness for the majority of her career. Her exceptional contribution to practice was acknowledged through a Fellowship of the College of Occupational Therapists in 2012.
Alongside her dedication to practice, Jane has achieved doctoral level qualifications and published collaborative, research and practice development activity. Her academic connections are maintained through her honorary professorial role with Queen Margaret University, Edinburgh.
Jane brings a track record of service development that is shared with service users, their families, colleagues and local communities. She is passionate about the need to deliver the best experience of NHS care, is dedicated to the principles of recovery and underpins her approach to leadership with inclusion and engagement.
Neil Savage
Director of Organisational Development
Neil joins us from his previous role of Director of HR Transformation, leading on the HR integration of Birmingham Children's and Birmingham Women's NHS Foundation Trusts.  Prior to this, Neil worked at Birmingham Women's NHS Foundation Trust, most recently as Chief Operating Officer. In this role, he successfully delivered local and national performance and access targets, developed and implemented a number of service improvements and people strategies, as well as implementing business continuity management and emergency planning systems. Before this, he was Executive Director of Workforce & Organisational Development.
From 2004, Neil worked for Gloucestershire Hospitals NHS Foundation Trust as Assistant HR Director and Acting Director of HR & Organisational Development. Neil has also worked in other HR roles for NHS trusts covering acute, mental health, learning disabilities and community services.
A Chartered Fellow of the CIPD, Neil was the winner of the Health Education England West Midlands' "Inspirational Leader of the Year" award in 2015 and was shortlisted as a national finalist in 2016.
Dr Amjad Uppal
Medical Director
Amjad joined our Trust as a Senior House Officer in August 2002. He was appointed as a Consultant in January 2010 and works as a Consultant with the Gloucester and Forest of Dean Assertive Outreach Teams.
He was appointed as Director of Medical Education in August 2013 and then to Medical Director in December 2017.  He continues to work with the Gloucester AOT team in addition to his Medical Director role.
John Trevains
Director of Quality
John joined the Trust in October 2018. John has held a range of posts across health and social care settings over a 22-year long career and is well known both nationally and locally within the NHS, Prior to joining us, John was Head of Mental Health and Learning Disabilities Nursing for NHS England. He has previously held a number of senior leadership roles including Assistant Director of Nursing, Patient Experience, Safeguarding and Mental Health Homicide Investigations (NHS England South Central), Clinical Lead for the National Transformation Care Programme and Deputy Director of Nursing for ²gether.
A Registered Mental Health Nursing graduate of Plymouth University, John also holds a MSc in Quality Improvement in Healthcare.
Our Non Executive Directors
Maria Bond
Non-Executive Director
Maria, who lives in Stroud, Gloucestershire, was appointed in November 2016. Although Maria doesn't have a clinical background, she believes that her professional experience will be valuable to the Trust, alongside her previous experience as a non-executive director for Gloucestershire Hospitals NHS Foundation Trust. She says this has given her a valuable understanding of how acute services works and the challenges they, and the wider NHS, face.
Her professional experience comes in the construction and commercial development sector, where she has worked for many years as a chartered quantity surveyor. She has particular experience in integrating small businesses and change management. Maria chairs the Trust's Delivery Committee. Maria was appointed to the Shadow Board for the merged Trust in December 2018. Maria was appointed as a lay member of Bath University's Council from 1st August 2019 for a 3 year term.
Marcia Gallagher
Non-Executive Director
Marcia was appointed on 1 April 2016. Marcia Gallagher brings with her 40 years' NHS service and her experience both as a qualified accountant and the holder of a number of senior functioning roles in the NHS. Marcia chairs the Trust's Audit Committee. Marcia is also the Vice Chair of the Charitable Funds and Delivery Committees.
Marcia, who lives in the Forest of Dean, worked in both commissioner and provider organisations in Gloucestershire, Herefordshire and the West Midlands. More recently, she worked for NHS England, before her retirement in January 2016. She has had both a professional and personal involvement with mental health services, something that resulted in her decision to become involved with ²gether.
Marcia is the Chair of Crossroads Care (Forest of Dean and Herefordshire) a specialist Charity that provides personal care services to support unpaid carers and individuals to enable them to continue to live independently in their own home.
Marcia Was appointed to the Shadow Board for the proposed merged Trust in December 2018.
Sumita Hutchinson
Non-Executive Director
Sumita was appointed to the 2gether Board on 14th January 2019, and to the Shadow Board for the merged Trust at the same time. Sumita is a lawyer by background and a social care commissioner. She is also currently a Non- Executive Director on the Board of Bristol Community Health.
In addition, she is one of the founding members of the Mayoral Bristol Commission for Race Equality and a member of the Women's Commission (Bristol). Sumita, who lives in Bristol, is hoping to use both her personal and professional experience to support the work of the Trust.
Nikki Richardson
Deputy Chair / Senior Independent Director
Nikki Richardson was appointed on 1 February 2015. She previously retired from an Executive role within the NHS, working for a Mental Health and Community Foundation NHS Trust. Initially qualified as a Speech and Language Therapist, her career has involved working across a wide range of clinical services including older people's mental health, learning disabilities, community nursing, paediatric services, and across therapy services. During this time she also held a national role within Speech and Language Therapy as the Vice Chair of the managers association and as a consultant with the National Development Team, developing person centred services for people with Learning Disability. Her last role included Board level responsibility for Human Resources, Organisational Development, Training and Workforce Planning, Patient and Public Engagement, Information Technology and Communications. She was a Trustee for the Royal College of Speech and Language Therapists for seven years.
Nikki is the Chair of the Trust's Governance Committee and lives in Cheltenham. Nikki took on the roles of Deputy Trust Chair and Senior Independent Director from 1 December 2016.
Duncan Sutherland
Non-Executive Director
Duncan Sutherland, who was appointed on 1 April 2016 and who lives just outside Hereford, brings with him years' of experience as a non-executive director of a number of public companies.
Duncan was non-executive director of the British Waterways Board for eight years before stepping down. He is currently a non-executive director for High Speed 2, in a role focusing on economic growth, regeneration and property. His other non-executive director post is with the South Bank Sinfonia, which works with music graduates.
He is also a director of Sigma, a specialist regeneration company, working with local authorities. Duncan chairs the Charitable Funds Committee and is Deputy Chair of the Development Committee. Duncan was appointed to the Shadow Board for the merged Trust in December 2018.
Jonathan Vickers
Non-Executive Director
Jonathan was appointed on 1 April 2013. He spent 25 years in the international oil and chemicals industries including board membership of Castrol and Burmah Chemicals. 
Over the last decade, Jonathan has served as a Non-Executive Director on the boards of a range of public sector organisations including NHS South West Strategic Health Authority. Jonathan is a board member of British Rowing. Jonathan chairs the Trust's Development Committee and became Deputy Chair of the Audit Committee in May 2015. Jonathan was reappointed by the Council of Governors on 1 April 2016, and was re-appointed in April 2019 for a further one year term to provide resilience and continuity as the Trust's merger progresses.
The Board reviews its effectiveness after each meeting, and through developmental workshops throughout the year. These build on similar performance evaluations carried out during previous years. Board Committees' objectives and Terms of Reference are reviewed annually, and Committee membership is regularly reviewed to take account of any new Non-Executive Directors joining the Board, and to ensure that Non-Executive Directors' skills and knowledge are being put to the best possible use.
It is the Trust Chair's responsibility to ensure Committee and Board membership is revitalised when appropriate. The balance of skills on the Board is considered when appointing replacements, thus ensuring that the Board's mix of skills, knowledge and experience remains appropriate for the current and future requirements of the Trust.