About our services for children and young people
It is quite common to feel stressed, anxious, down or angry from time to time but sometimes these feelings can be overwhelming and just won't go away. Usually children and young people referred to us are experiencing emotional wellbeing problems that significantly affect their ability to cope with the normal stresses and demands of life.
We have services in Gloucestershire and Herefordshire for children and young people who are experiencing mental health issues.
In addition, we also help with other problems such as developmental disorders, eating disorders, bipolar disorder, psychosis, attachment difficulties, infant mental health problems, conduct disorders or when a young person is at risk of harming themselves.
Our staff are specially trained and there are many ways we can help. Everyone who uses the service can talk privately with us. We also offer more interactive ways to explore how you are feeling. Most importantly we are here to listen and not to judge.
If other professionals/organisations are already providing support, we may think about working in partnership with these staff to ensure the best possible plan of care is received.
1 in 10 children and young people aged 5-16 suffer from a diagnosable mental health disorder - that is around three children in every class
Notes on services, contacts and treatments for healthcare professionals.
Children can have a variety of different emotional and behavioural problems. Some of these will be short-lived, and others will be disorders that will need treatment. If a problem is easy to sort out, then most parents are able to do so without our help. Sometimes, you may need help to deal with problems, but we understand it is not always easy to ask for help. Going to see any health professional about a child's emotional or behavioural difficulties can be a very daunting experience. Parents often feel anxious and worried. Our  teams are here to work with you, in partnership, to help sort out your difficulties.
Our aim is to help your child to understand common mental health conditions and allow them to make choices that will affect their own mental and physical wellbeing. It is also about understanding that the way we feel, whether we are happy or sad, is all part of our mental health. We currently only accept referrals to our service from practitioners working with young people and their families/carers. We do not accept self-referrals at this time. If you are concerned about your child's emotional wellbeing then make an appointment with your GP to discuss your concerns.
My child has been referred – what happens next?
Referrals to our service usually come from your GP or other health professionals. Once we have received a referral request we will contact you or your child by letter asking you to ring in and book a 'CHOICE' appointment at a time which is convenient to you. For this first CHOICE appointment, it is up to your child and you to decide who is best to attend to give an understanding of the problem. You can come with your child or it may be appropriate to bring along other family members.
What is a CHOICE appointment?
A CHOICE appointment is a chance for your child and you to discuss worries and concerns. A member of our team will listen carefully and help you and your family make an informed choice about what you need and want and what support your child may need. It may be that we can help or we may suggest another local service as a more appropriate support for your family. It may help you and your child to write down what you want to say before the meeting.
At a CHOICE appointment, we work towards a joint agreement between the team member, child/young person and family/carer about what the current issues are, what changes are needed and then agreeing how best to achieve these goals within a partnership approach between all of us. The team member will ask your child for basic information about them, such as who is in their family, their school, their ethnicity and religious beliefs as well as contact details. Sometimes a CHOICE appointment is all that you and your family need to move on and manage the current difficulties. If further support is needed, a 'PARTNERSHIP' appointment will be offered to discuss further options of help and support.
What is a PARTNERSHIP appointment?
At a PARTNERSHIP appointment we will discuss and jointly agree your child's own care plan. A care plan details what services are being offered to your child and you and the reasons why. Next steps may involve your child meeting a team member on an individual basis, working within a group setting with other young people with similar difficulties or there may be the need for further specialist assessment sessions to work out what type of support will be best for your child.
Our teams and services
Where to find us, and which services can help you.
Information for carers
information about your involvement in the care we provide to your relative or friend and support for you in your caring role.
Carers provide a vital support network but are at greater risk of experiencing mental and physical health problems and emotional stress themselves due to the demands of being a carer.
Here you will find information about your involvement in the care we provide to your relative or friend and information about support for you in your caring role.
Estimated carers in Herefordshire and Gloucester
Carers information booklet
Carers information booklet
Our carers information booklet aims to provide some information about your involvement in the care we provide to your friend or relative but equally important it aims to provide information about support for you in your caring role, from us and from other local organisations. The booklet includes:
What you can expect from us as a carer
Carers Needs Assessments and the Care Act
Planning for an emergency and the Carers Emergency Scheme
Accessing respite care and Carer breaks
Carer information and support groups
GP practice carer registers
Confidentiality and information sharing
Speaking to staff
You can access a copy of our Carers information booklet by clicking here.
The Carers information booklet is also available in Polish and Urdu.
Carers charters
Carers charters
Our Carers charters were developed with and for carers as a joint statement of how we will work together to help make life better. Based on our core values, our charters are our pledges to carers of people using our services. You can view copies of our charters by clicking the links below:
Local and national carer support organisations
Local and national carer support organisations
For contact details of local and national carer support organisations, see below.
Local organisations
Carers Gloucestershire
Carers Gloucestershire is an independent, carer led charitable organisation that seeks to empower carers across the county to promote their rights and enable them to make positive choices to improve the quality of their lives.
Telephone: 01452 386283
Gloucestershire Young Carers
Gloucestershire Young Carers is a support network for young carers across the county. They work with young carers to ensure that service providers understand their needs and respond appropriately.
Telephone: 01452 733060
Herefordshire Carers Support
Herefordshire Carers Support aims to ensure carers are universally recognised as fundamental to the communities they live in and  that there is a balance between their caring responsibilities and their lives outside their caring role.
Telephone: 01432 356068
National organisations
Carers UK
Carers UK is a charity set up to help millions of people who care for family or friends
Telephone: 0808 8087777
The Carers Trust
A charity for, with and about carers which works to improve support services and recognition for anyone living with the challenges of caring, unpaid, for a family member or friend who is ill, frail, disabled or who has mental health or addiction problems.
Telephone: 0844 800 4361
Young carers
Young carers
Young carers are children and young people who take responsibility for the care of a family member, usually a parent or brother or sister, who have a disability, a serious illness, mental ill health or who have issues with substance misuse.
The care might range from basic household tasks to nursing care, or it might take the form of emotional support.
If you are a young carer in Gloucestershire or Herefordshire, please use the tabs below for information about the support available to you.
Gloucestershire services for young carers
Carers Gloucestershire and Gloucestershire Young Carers offer:
Information Advice and Guidance
Assessment and support planning
Emotional Support
Carers Voice
Telephone: 01452 386283   Email: mail@carersgloucestershire.org.uk www.carersgloucestershire.org.uk
Telephone: 01452 733060   Email: www.glosyoungcarers.org.uk www.glosyoungcarers.org.uk
Family Information Service
The Family Information Service for information on family finances, finding and choosing childcare and local activities, parenting support, education and housing
www.glosfamiliesdirectory.org.uk Freephone: 0800 542 02 02 Direct line: 01452 427362
Family Lives
Family Lives offers family and parenting support, befriending for parents and mentoring for children. Providing help and support for all aspects of family life.
Telephone: 0808 800 2222 www.familylives.org.uk
County Community Projects
Advocacy: free health and social care and statutory mental health advocacy service
Appropriate Adult Scheme: for young people and adults with mental health or learning difficulties held in police custody
01452 894594 or 0800 644 6448 www.ccprojects.org.uk
Rethink
Self-injury support
www.selfinjurysupport.org.uk 0808 801 0606 or text support: 07537 410022
Other information and help:
Royal College of Psychiatrists
Provides specifically tailored information for young people, parents, teachers and carers about mental health.
http://www.rcpsych.ac.uk/expertadvice/youthinfo/youngpeople/youngcarers/caringforyoungcarers.aspx
Schools and Colleges
Many schools and colleges in Gloucestershire have a named Young Carer Link Worker. Please contact the appropriate school or college directly for details.
Safeguarding
If you have safeguarding concerns, please contact the Children and Families Helpdesk on 01452 426565 or email childrenshelpdesk@gloucestershire.gov.uk
Herefordshire Young Carers (part of Herefordshire Carers Support) support young carers and their families across Herefordshire. 
They can help families access services that will make their lives easier as well as offering young carers time out and respite from their caring responsibilities.
Herefordshire Young Carers work with young carers and their families to personalise the support we give them. This may include:
One-to-one work
School support
Trips and activities
Young Carer Clubs
Signposting to other useful services and support agencies
Contacting Herefordshire Young Carers 
Telephone: 01432 356068 Email: help@herefordshirecarerssupport.org  Visit: www.herefordshirecarerssupport.org/young-carers/support-young-carers 
Carer information sessions and support groups
Carer information sessions and support groups
Carer Education and Support Groups provide:
Time to talk, share experiences and support each other
Visiting speakers on mental health issues and services
Increased understanding of mental health problems and how they may be managed
Education for Carers on looking after their own wellbeing
Information on Carers' rights
A social event
Ask the Care Team or local carer support agencies if groups or a carer education programme run in your area.
For further information on Carer Education and Support Groups in your area please contact:
Carers Gloucestershire
Telephone: 0300 111 9000
www.carersgloucestershire.org.uk
Positive Caring Programme
E-mail positivecaring@carersgloucestershire.org.uk
Herefordshire Carer Support
Telephone: 01432 356068
www.herefordshirecarerssupport.org
Emotional support for carers
Emotional support for carers
It's not unusual for carers to feel that things are getting on top of them and you may feel anxious or depressed.  Getting the right help is essential to prevent this escalating and there are several avenues open to you.  
Your GP is a good first point of contact as they will be able to assess your health and access a range of treatment.  If they hold a Carers' register as many surgeries do it might also help to register yourself as a carer so they are aware of your situation.
Let's Talk
At ²gether you can access help through Lets Talk, our Improving Access to Psychological Therapies (IAPT) Service which offers a range of  support including telephone, face to face and group sessions. Your GP can help you access the service or you can click here to see the support available to you and self refer.
Other organisations offering support
Carers organisations also offer a range of emotional support and counselling services to carers – you can find their contact details in our Information for carers Booklet or by clicking here.
Carers Assessment
Carers Assessment
If you and your family are the main support for somebody currently using our services you may find it helpful to have an assessment of your own needs in your caring role.
A formal Carers Assessment means that a support plan can be put in place for you that takes account of:
your view of your role as a carer
the support you already provide and how to best to help you maintain that
the other things you want or need to do in life
accessing community resources local to you
identifying public, private and voluntary services that are funded to support carers and offer something you might value
Examples of support that might be identified include:
tailored information and advice about mental health and learning disability and its treatment
information about welfare benefits
joining a carers support group
having a short break
A Carers Assessment is not a test of how good a carer you are.
I am a carer in Gloucestershire, how do I arrange a Carers Assessment?
If you have not been offered a Carers Assessment and you would like one, please speak to the named nurse or care co-ordinator of the person you care for to find out who does this with you. Most people find talking through the assessment with a member of staff from ²gether or Carers Gloucestershire works best to identify what will help them. The assessment is a guided conversation about you and your needs so you should take some time to think about what is most important for you.
I am a carer in Herefordshire, how do I arrange a Carers Assessment?
Speak to your friend or family member's named nurse or care co-ordinator if you would like help to access a carers assessment or request one directly by contacting the Advice and Referral Team (ART) at Herefordshire Council:
Telephone: 01432 260101
Fax: 01432 261666
You can also write to: Adult Social Care, Advice and Referral Team, Franklin House, 4 Commercial Road, Hereford HR1 2BB.
Information for professionals
Notes on services, contacts and treatments for healthcare professionals.
Referral information for Gloucestershire GPs and Healthcare Practitioners
If you work with children and young people in Gloucestershire and are concerned about their emotional wellbeing and mental health our Children and Young People Service (CYPS) can help.
The information available in this section is designed to enable you to:
make a referral to our services
understand our model and approach
Our Gloucestershire service used to be called Child and Adolescent Mental Health Service (CAMHS) but since April 2011 we have looked at new ways of delivering our services to better meet the diverse needs of Gloucestershire's children and young people.  To represent our new ways of working we have renamed the service Children and Young People Service (CYPS).
Making a referral
Write to: Acorn House, Horton Road, Gloucester, GL1 3PX
Telephone: Practitioner Advice Line 01452 894 272
Fax: 01452 894 301
If you need any help in making a referral please contact our Practitioner Advice Line on 01452 894272 available Monday to Friday 9.00am – 5.00pm, excluding bank holidays.
How we deliver our services
We are fully aware that every child and young person is an individual and that their needs from our service are going to be different as they progress through childhood.
We have four teams of professionals delivering clinical care, which can be stepped up or stepped down according to the individuals current situation and emotional wellbeing. In addition, Action for Children provides a support service which functions both as a distinct Action for Children team and with staff embedded in the relevant parts of the service
Practitioner Advice Line
We operate a Practitioner Advice Line, which is staffed between 9am and 5pm Monday to Friday (excluding Bank Holidays).
Please call us on 01452 894272 for any advice.
Referral information for Herefordshire GPs and Healthcare Practitioners
Making a referral
If you work with children and young people in Herefordshire and are concerned about their emotional wellbeing and mental health our Herefordshire Child and Adolescent Mental Health Services (CAMHS) can help.
To make a referral, please telephone CAMHS on 01432 378940 or complete our referral form and post it to: The Linden Child and Family Centre, Gaol Street, Hereford, HR1 2HU.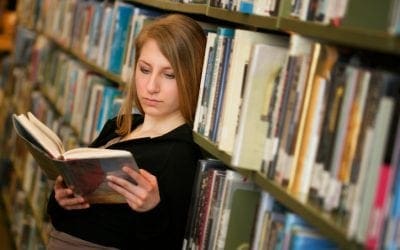 There is good evidence from the National Institute for Health and Clinical Excellence (NICE) that self-help books can help people understand and manage common conditions, including depression and anxiety. At Let's Talk we prescribe self-help books on a daily basis....
read more
We help in all areas of mental health and learning disabilities
Select a condition from the list below for more information on how we can help and the services we provide.