Stonebow Inpatient Services
Stonebow Unit is based in Hereford city centre and consists of three inpatient wards and an acute day unit.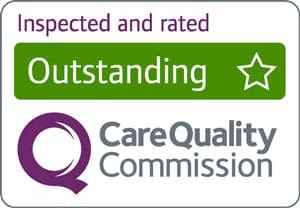 Wards and people
Matron – Paul Ward
Mortimer Ward
A 21 bed acute ward for working age adults, aged 18-65 years.
Ward Manager – Ian Bloore
01432 364046
Jenny Lind Ward 
An 8 bed ward for older adults with functional mental health problems
Ward Manager – Melanie Jones
01432 364045
Cantilupe Ward
A 10 bed ward (plus 2 emergency beds) for older people with organic illness
Ward Manager – Julie Burchill
01432 364047
Acute Day Unit
Provides short intensive therapies and activities to help prevent admission and help facilitate early discharge from the wards.
Manager – Melanie Jones
01432 364048
Visitor information
Visiting times
Jenny Lind Ward
Monday – Friday 2pm-9pm and Saturday – Sunday 9am-9pm
Mortimer Ward
Monday – Friday 4pm-9pm and Saturday – Sunday 9am-9pm
Cantilupe Ward
Monday – Sunday 9am-8pm
Visiting at other times may be possible by prior arrangement with ward staff.
While children are visiting in the unit they must remain under the close supervision of an accompanying adult at all times.
Meal times
Breakfast – 8 am
Lunch – 12pm
Dinner – 5pm
There is a kitchen on the ward for drinks etc.  Special diets can be catered for.
Car parking
Visitor car parking is extremely limited at the Stonebow Unit.  The nearest car parking is at the bus station.  A drop-off point is available at the Stonebow Unit (max. stay 30 minutes), as is a disabled parking bay.  All people parking at the unit must report to reception.
It is important to be aware of this situation as clamping / fixed penalty will occur.  The Stonebow Unit is not responsible for managing the car park and cannot refund any fines.
Reception opening hours
Reception is open from 8am-8pm during weekdays and 9am-5pm at weekends.
Outside of these hours, when visiting you are asked to use the buzzer in the front foyer where the ward staff will respond over the intercom to let you in.
Locations for this service