About memory problems and dementia
Dementia is a common condition. Your risk of developing dementia increases as you get older, and the condition usually occurs in people over the age of 65.
Dementia is a syndrome (a group of related symptoms) associated with an ongoing decline of the brain and its abilities. This includes problems with:
memory loss
thinking speed
mental agility
language
understanding
judgement
If your symptoms are affecting your daily life, you should seek help as soon as possible.
Notes on services, contacts and treatments for healthcare professionals.
If your're worried about your own or someone else's memory, it is important to seek help quickly.
If you are worried about your own or someone else's memory you should seek advice from your GP in the first instance.
There are lots of reasons for memory problems so it is always good to get things checked out by your doctor.  Many of the things that cause memory problems can be treated.
It is important to see your doctor if:
Your memory has changed significantly or rapidly from what is 'normal' for you
Your memory has been getting steadily worse over a period of time
Your memory is causing new problems in your life, such as difficulty managing money, or forgetting important appointments
You are noticing other problems too, such as changes in your mood or behaviour, having difficulty following conversations, or trouble performing familiar tasks.
Write a list of the things that worry you and take it with you to the doctor.
If you feel unable to talk to your GP about your own or a family member's memory problems, you can also contact our memory service directly. We will provide advice on next steps which may include arranging an appointment with the memory assessment team.
Where to find us, and which services can help you.
Notes and information for carers.
Carers and families provide a vital support network but are at greater risk of experiencing mental and physical health problems and emotional stress themselves due to the demands of being a carer. As well as providing care and treatment for the people who use our services, we are also here to support you. If you have a problem, if something is worrying you, or if you are confused about how to get help, then please talk to us. 
On this page you will find information about your involvement in the care we provide to your relative or friend and information about support for you in your caring role.
Estimated carers in Herefordshire and Gloucestershire
Information for professionals
Notes on services, contacts and treatments for healthcare professionals.
Referral information for Gloucestershire GPs and Healthcare Practitioners
Referral information for Herefordshire GPs and Healthcare Practitioners
Other organisations who can help or who partner with us.
News stories linked to depression and related conditions.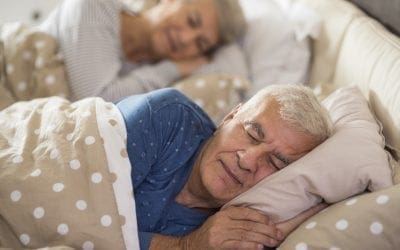 If you (or someone you care about) support a person with dementia you may be interested in a new support programme.  The day programmes are being organised by the Royal Surgical Aid Society (RSAS). The events take place in either Swindon, Solihull or Birmingham.  For...
read more
We help in all areas of mental health and learning disabilities
Select a condition from the list below for more information on how we can help and the services we provide.